Gifts received have to be declared in your ITR. Read more to find out.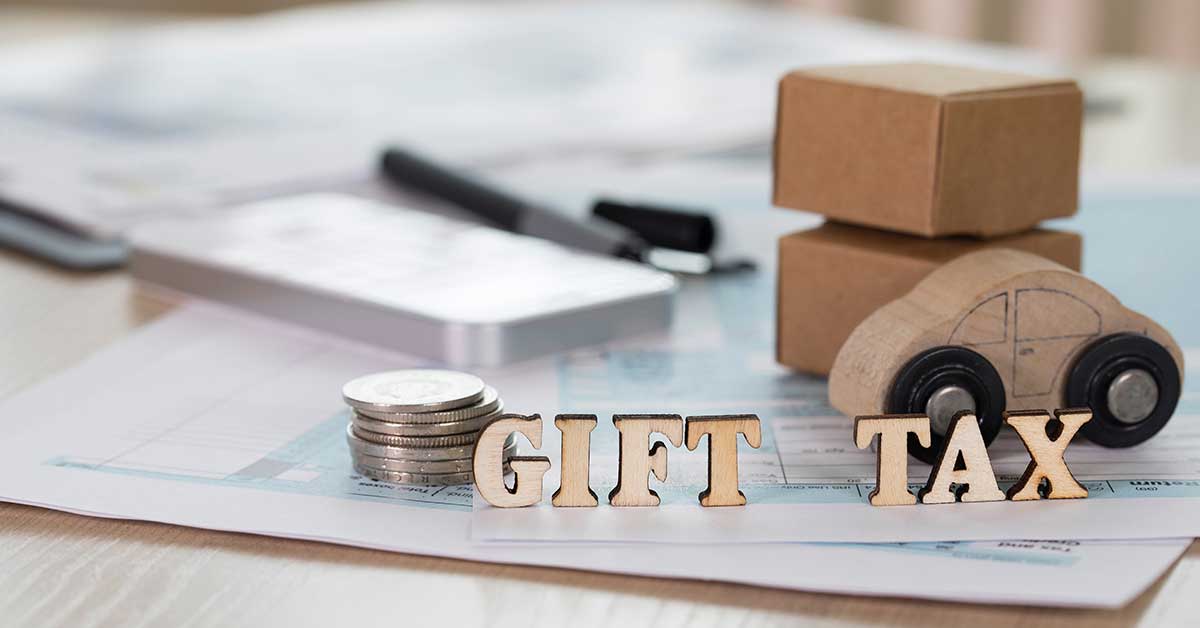 In April 1958, the Government of India introduced Gift Tax Act, 1958. The objective of this act was to impose taxes on giving and receiving gifts under certain specific circumstances. Gifts can be in the form of cash, demand draft, bank cheques or anything having a value were covered. This act was abolished in October 1998, only to be reintroduced later in 2004 with new provisions.
As per the latest amendment in 2017, gifts received by any individual are taxed in the hands of recipient under the head 'Income from other sources' at normal tax rates.
What is a Gift?
Gift can be any of the following:
Money given in cash/cheque
Immovable property such as land or building
Movable property such as shares, jewellery or art
As per Section 56(2) (x) of the Income Tax Act, 1961, the various kinds of gifts are subject to different tax slabs.
| GIFT TYPE | AMOUNT LIMIT | TAXABLE AMOUNT |
| --- | --- | --- |
| Any sum of money without consideration | Sum > 50,000 | Entire sum of money received |
| Any immovable property such as land, building, etc. without consideration | Stamp duty value > Rs. 50,000 | Stamp duty value of the property |
| Any immovable property for inadequate consideration | Stamp duty value* exceeds consideration by > Rs 50,000/td> | Stamp duty value Minus consideration |
| Any property (jewellery, shares, drawings, etc.) other than immovable property without consideration | Fair market value (FMV) > Rs 50,000 | Fair Market Value of such property |
| Any property other than immovable property for a consideration | FMV exceeds consideration by > Rs 50,000 | Fair Market Value Minus consideration |
Exemptions to Gift Tax
There are a few exemptions to gift tax:
| RECIPIENT | DONOR | OCCASION COVERED |
| --- | --- | --- |
| Individual Gift from defined relative is not taxable for done while income from such gifts may in some cases taxable in the hands of donor itself. Example – Clubbing provisions, deemed owner concept in house property, etc.) | Relatives – Spouse, brother and sister of self and spouse, brother or sister of parents or parents in law, any lineal ascendant or descendant of self or spouse, spouse of any of the relatives mentioned here | – |
| Individual | Any individual | Marriage of Individual |
| Any individual | Any individual | Under a will or by way of inheritance |
| Any individual | Individual | In contemplation of death of donor or payer |
| Any individual | Local authority – Panchayat, Municipality, Municipal Committee and District Board, Cantonment Board | – |
| Any individual | From any fund/foundation/university/educational institution/hospital/medical institution/trust/institution referred to Section 10(23C) | – |
| Any individual | Charitable/religious trust registered under section 12A or section 12AA | – |
| Any fund/trust/institution/university/other educational institution/any hospital/other medical institution established for charitable/religious/educational /philanthropic purpose and approved by the prescribed authority | Any individual | – |
| Members of HUF | HUF | Any distribution of capital assets on total/partial partition of a HUF |
| Trust created/established solely for the benefit of relatives of the Individual | Individual | – |
What is Stamp Duty Value?
Stamp duty is taken into consideration when you compute gift tax in case of immovable property. The stamp duty value can be higher due to varied reasons and one such reason can be a considerable time gap between agreement fixing the consideration and date of registration.
Conclusion
Gifts in India fall under the scrutiny of the tax department because, at times, the amount value of the gift is huge. If you have received a huge amount as a gift from a person, it is advisable to maintain documentation to establish authentication of gift received and sufficient proof towards source of funds from the donor. In short, you should hold all the necessary documents of the transaction.